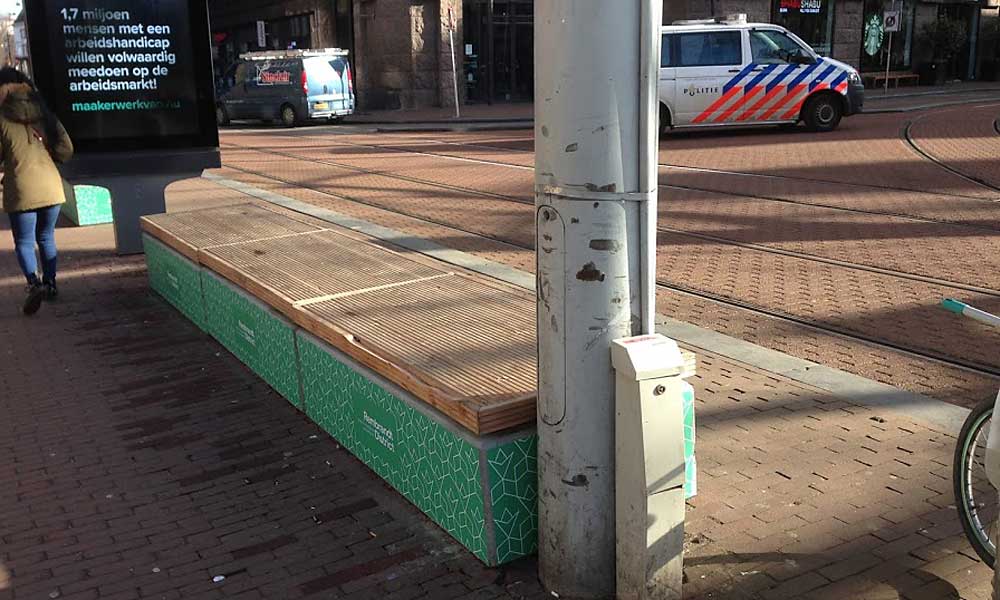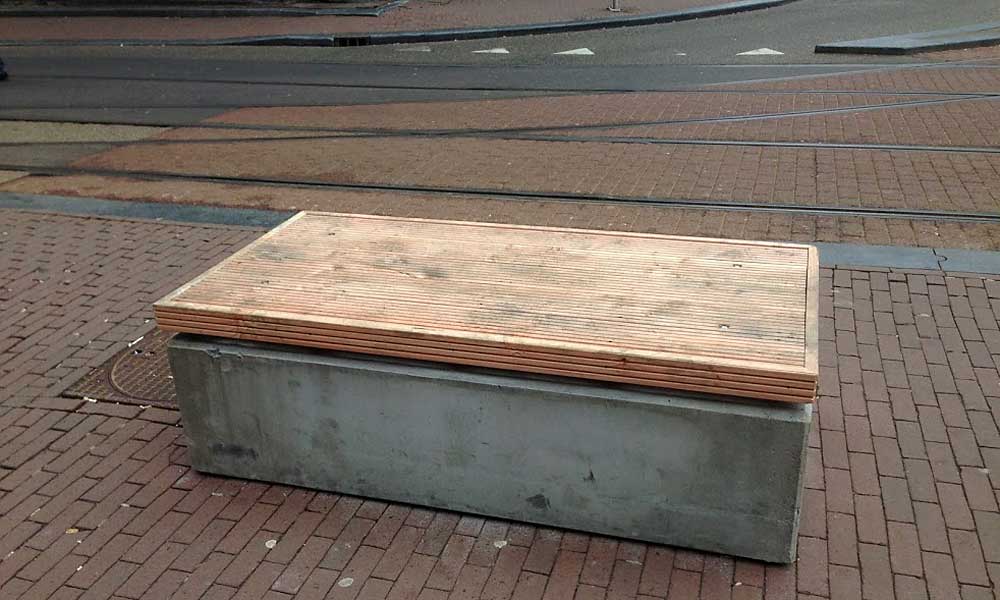 We live in scary times. Sadly our cities have to install safety barriers to protect us from those who would do us harm. Often the question is; do safety barriers make people more afraid of what could happen than protected from what may happen?
The team who manage Rembrandtplein in Amsterdam are decorating the newly installed safety barriers with stickers with graphics that match the new Rembrandtplein house style, turning cold grey cement barriers into colourful benches where people can sit in the sun and enjoy our amazing city.
Stickers are not the most sustainable medium, I will be the first to admit that but sometimes one has to find a balance between protecting our environment and protecting our people. These vinyl stickers will last up to 6 months and then be removed. The vinyl will be discarded properly though vinyl is a pretty evil material.
With Amsterdam and other cities installing hundreds if not thousands of these safety barriers i the near future, perhaps by decorating them we can turn a cold, scary object into a warm functioning piece of street furniture.
As always, I am happy to share what I have learned abut decorating safety barriers with the goal of making our cities better and safer places to live.

I would love to hear your comments or learn about stickers materials that would be better to use than the vinyl ones we are currently using. It would also be great to know what IS the best way to discard these after they have been removed. Please leave your thoughts in the comments below.