Natural-Media
Natural-media are a collection of "printing" techniques that use eco-friendly natural materials such as water, sand, clay, chalk, milk and plants to produce messages that have a low impact on the environment while having a high impact on the audience.
Natural media are highly targetable and can be produced on almost any surface reaching the right audience at the right place at the right time.
Popular natural-media techniques
Natural paints are made with clay, chalk, mud and milk. They are applied with a brush or roller or sprayed onto surfaces.

The natural paint you use depends on how long your message will need to last.

Duration: 1 to 90 days
Reverse graffiti is the most well known natural media technique. Using only water, a template and a power-washer, an image is cleaned out of a dirty surface. No ink, no paper, no plastics or vinyls and it generates very little waste.
Duration: 1 weeks to several months
Sand printing combines common sand with natural binders to produce sharp stunning prints.

SandBossing uses a wet sand mix that hardens and adheres to the surface creating a raised image that has highlights and shadows.
SandPrinting uses a dry SandMix powder that is applied to a moistened surface and dries as a thin layer of paint.

Duration: 2 to 14 days
Snow and sand are the perfect canvas for printing. They leave nothing behind are easy to print and make great content for your communication channels.

You could easy print a thousand prints in a day.

Duration: a few hours to a few days (weather dependant)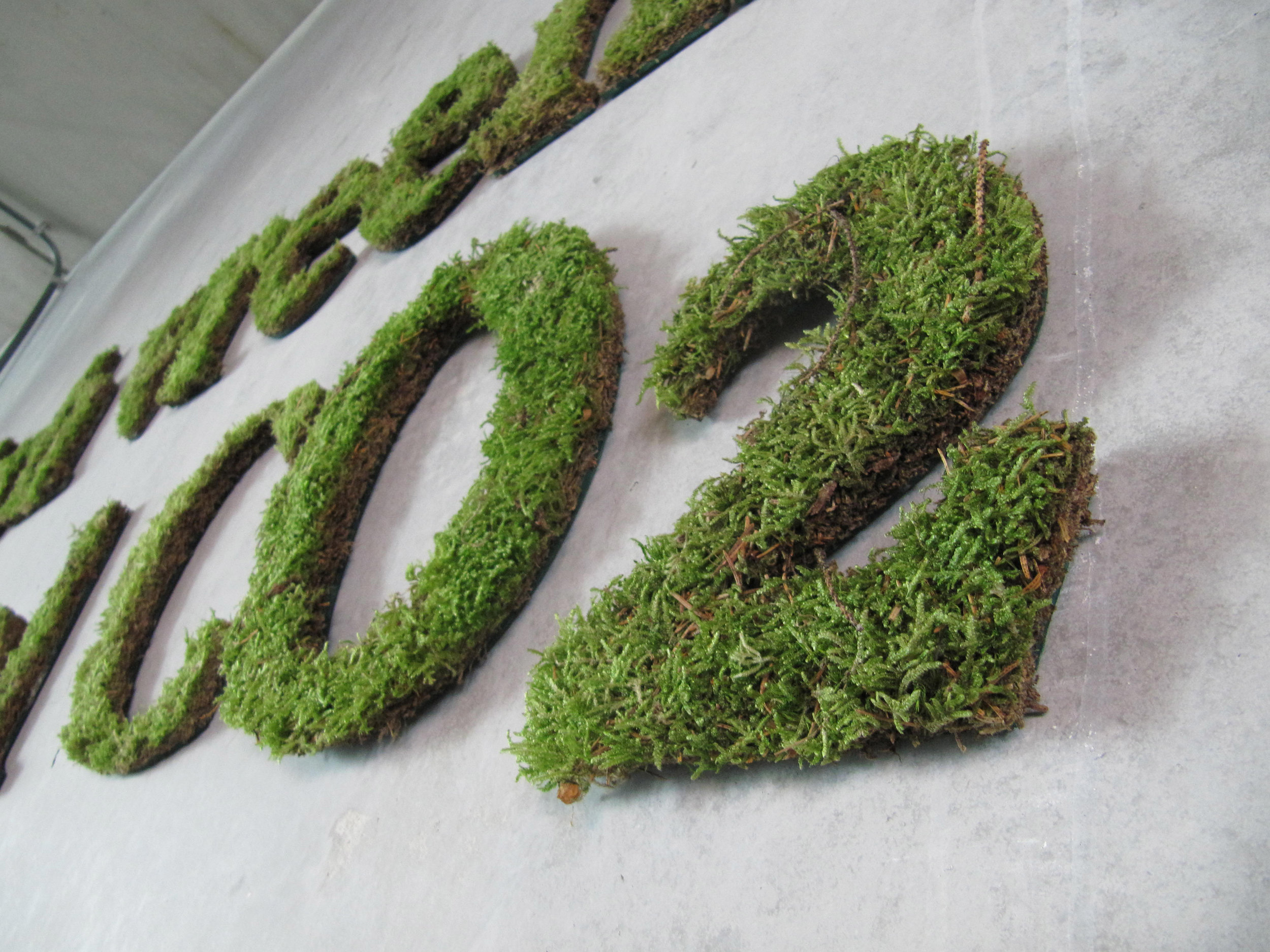 Plants can be arrange in patterns that our eyes recognise as letters and shapes making them perfectly suited for producing communication messages and signage.

Living plants require maintenance. The moss pictured here will only last a few weeks. Perfect for events.
Dry plants and mosses will last for years. Many have been treated with fire retardant materials.
Duration: 1 week to several years